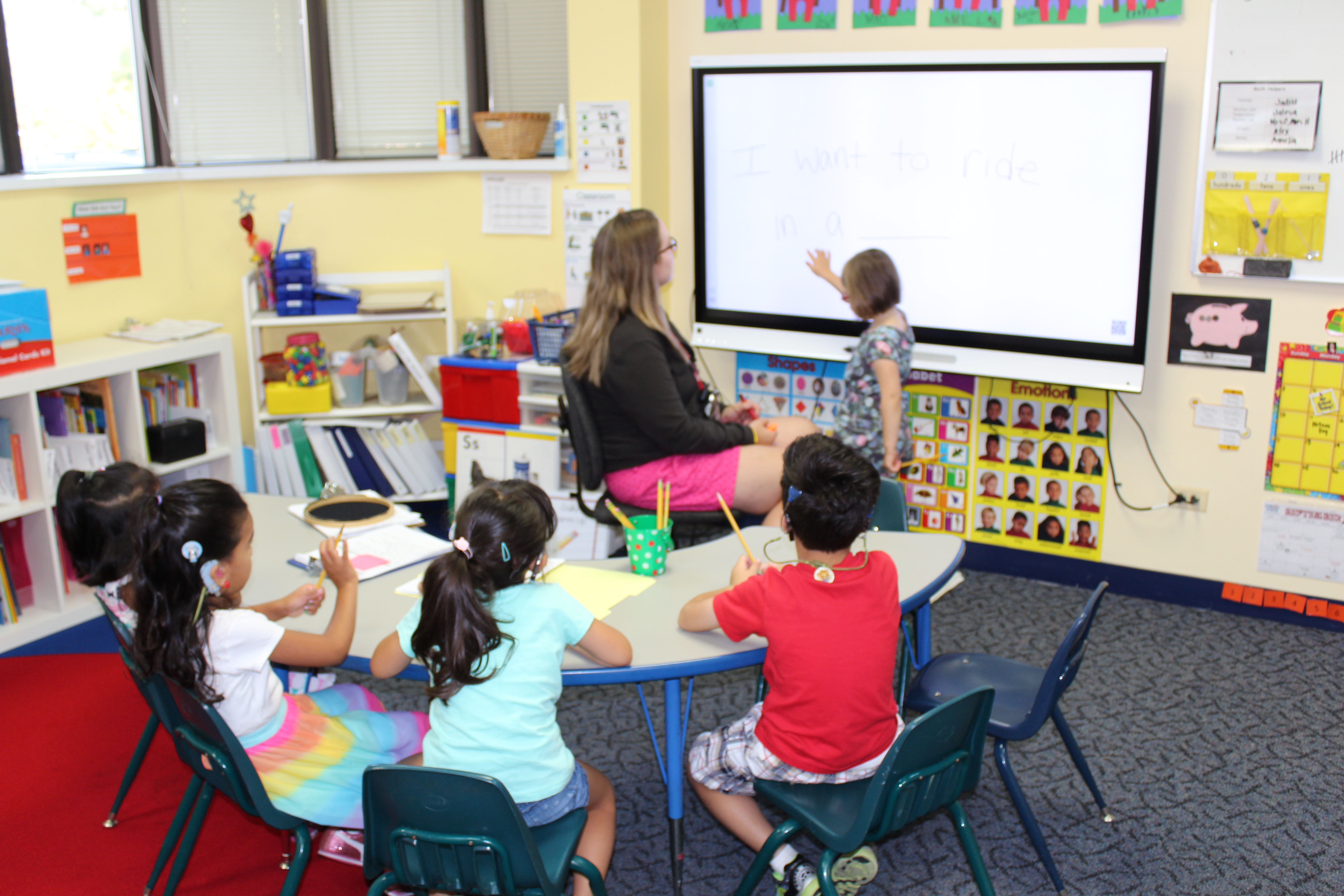 Student & Classroom Technology Fund - SMART Board Project
53,388
Pledged of $59,715
Add important technology to our classrooms, helping students with hearing loss learn to listen and speak!
This project launched 09/01/2017 and ends 06/30/2020.
---
**UPDATE** $46,067 has been raised since 2017 toward this project!  We are nearly there with just three Boards left to support!

With your help, lives are changed in the classrooms at Child's Voice. 
Our students work hard to develop their listening and spoken language skills. However, the education of a child with hearing loss is a complex process. Learning styles vary from child to child. Student retention from traditional methods are efficient, however, there is far more information that can be learned and retained in the long-term by expanding the learning styles.  
For children with hearing loss, multiple methods of learning are vital. A strong visual component and an opportunity for physical interaction can help to transform abstract concepts into tangible reality. Coupled with clear, concise speech and sound, SMART Boards will help Child's Voice educators achieve the goal of creating lessons that address the three major learning styles most important to children with hearing loss:
Visual – students tend to think in pictures and mental images.
Verbal – students have highly developed auditory skills and are attentive listeners.
Kinesthetic – students express themselves through movement and learn by interacting with the space around them.
Each Board will cost nearly $4,401 - 5,448 to purchase and install. This project will have a direct and immediate benefit of the implementation of SMART Boards in our classrooms. This multi-year project has already installed boards into nine of our classrooms and we are hoping to complete the remaining three boards this year. We are seeing these results in the classrooms where a SMART Board has already been installed!  
Children with hearing loss are taught in an optimal setting with lessons that directly address their unique educational needs. Through visual, verbal and kinesthetic activities, our children will have greatly increased intake and retention of information while strengthening their ability to listen and speak. SMART Boards will also increase classroom-teaching time by allowing students to engage with pre-planned lessons while the teacher works individually with students.
Thank you to all our generous supporters!
**$46,067 has been raised since 2017 toward this project!  We are nearly there with just three Boards left to support!