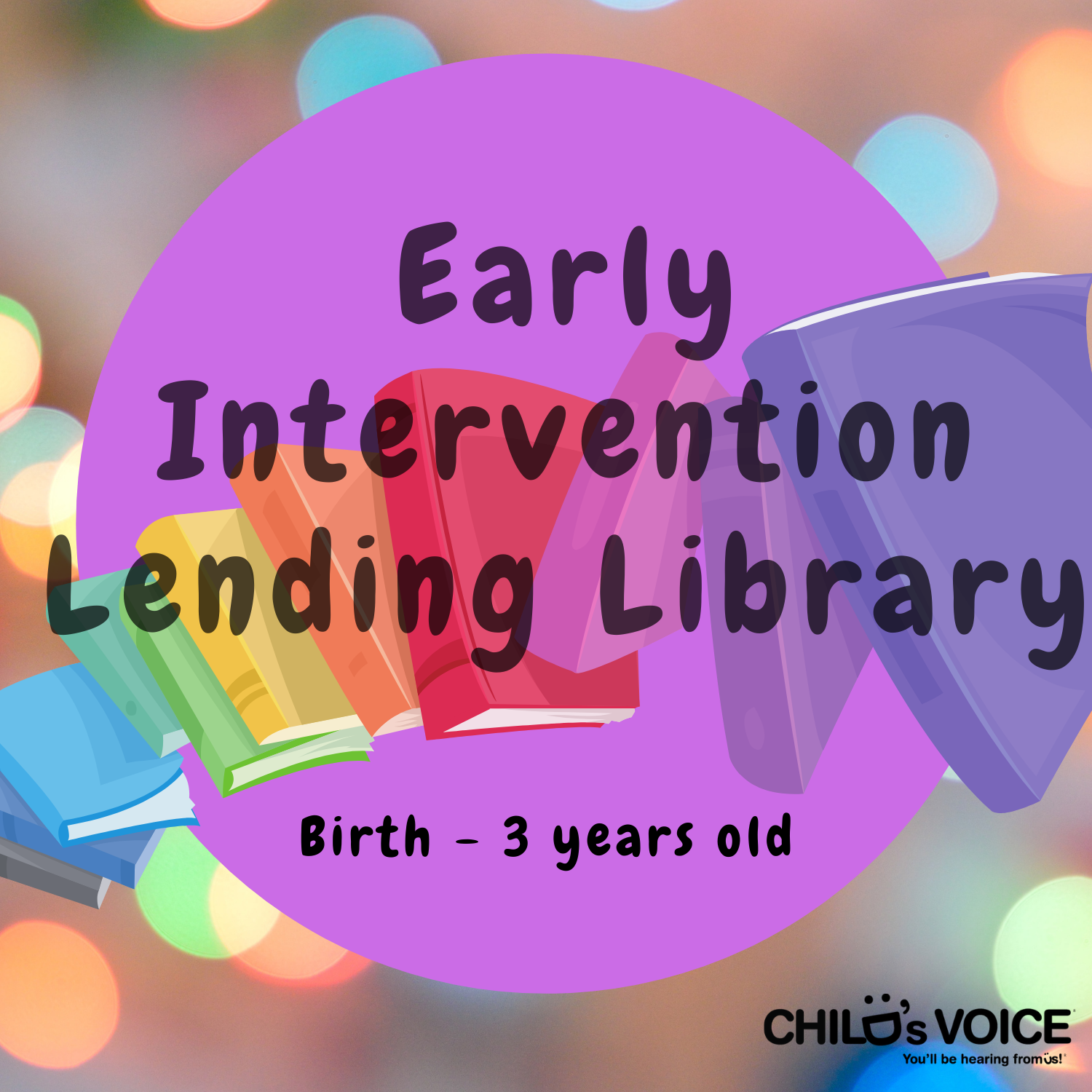 Early Intervention Lending Library
Lending Library boxes include books and toys to bring language experiences home for families.
This project launched 11/01/2020 and ends 06/30/2021.
---
Your donation will help us to purchase the toys, books, and materials to make Lending Library boxes for the Early Intervention Program.  Children in this program are just a few weeks old through the age of 3.
You can also purchase DIRECTLY from our Amazon wish list for the toys and items! Click HERE to do so!  
Families work closely with Child's Voice staff to develop language strategies and reinforce their child's listening skill development.  Being able to use the skills shared in therapy sessions throughout the week is one of the best ways to carryover the progress each child makes. 
The Lending Library boxes include a book and associated toys for the family to use in reading the book. For example, The Very Hungry Caterpillar book will be accompanied by a caterpillar toy and things to bring the story to life. Over 30% of our families report a family income of $40,000 or less. The resources in the Lending Library allow therapists to bring educational materials to these families to use at home.  
One Child's Voice therapist shared, "...The lending library has been amazing to use with so many families for a variety of reasons. The library allows families with fewer resources to have access to age- and developmentally appropriate toys for their children. I love being able to lend a new toy to families every few weeks so that their child can gain experience with a greater variety of toys and activities than they already have access to at home. With all families, I find it helpful to use the lending library when I need to demonstrate a new strategy or skill that is essential for promoting listening and spoken language skills in children with hearing loss (for instance, using our toy instruments to demonstrate drawing a child's attention to sound or using our toy animal sets to demonstrate using learning to listen sounds)."