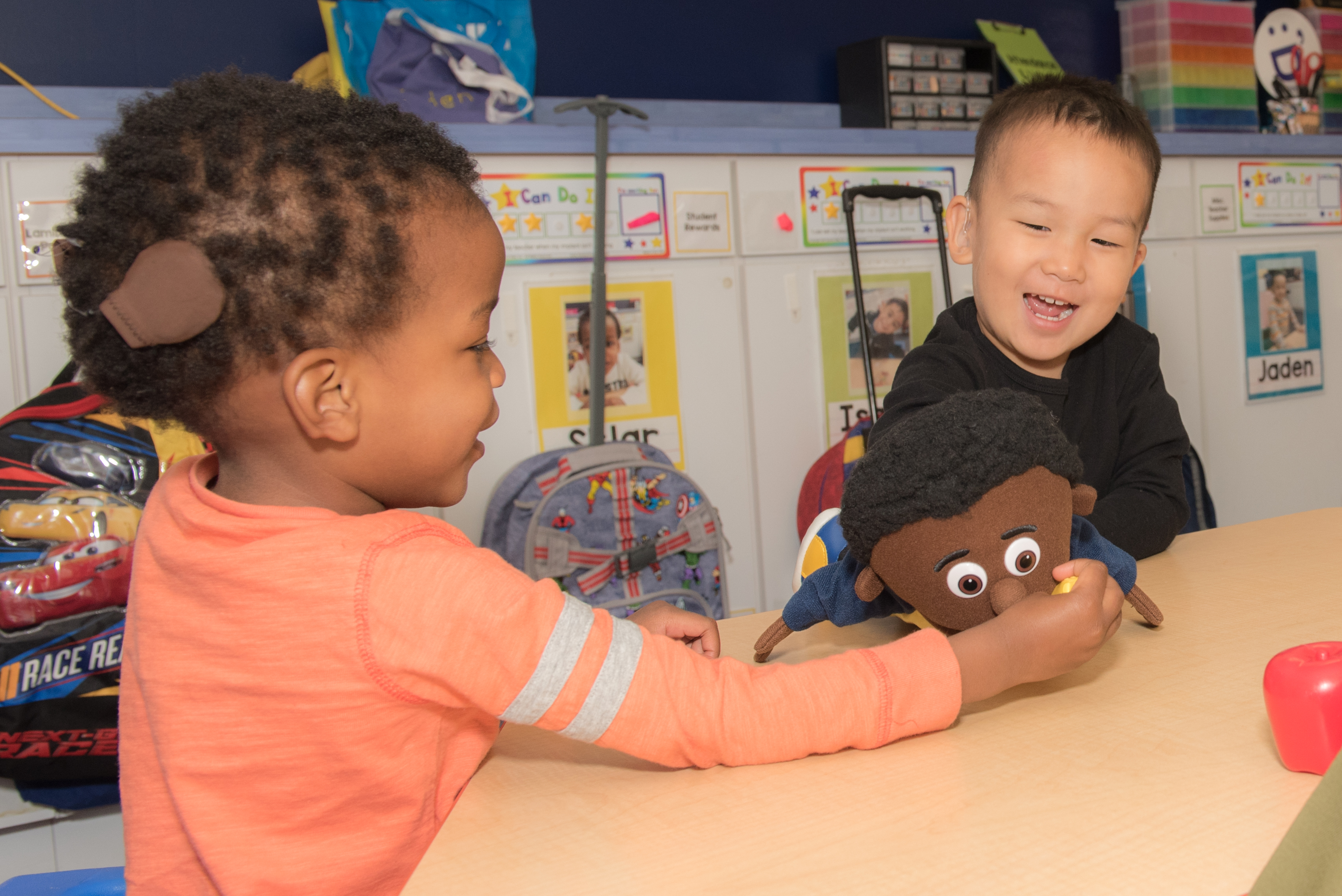 Giving Tuesday - Music
Make a difference on Giving Tuesday! Help our students find their voice...their musical voice, their artistic side, and their words!
This project launched 12/02/2019 and ends 12/04/2019.
---
Supporting Child's Voice 
Giving Tuesday donations will support Child's Voice students in our programs as they learn to listen, to speak, and to succeed! 

In a single moment at Child's Voice, our student's lives are changed...because of you!  A donation to the Giving Tuesday effort will directly impact Child's Voice Music Program. With this support, we can purchase supplies for classrooms, materials for our teachers and for parent tools, as well as invite visiting artists and musicians to visit Child's Voice and showcase the many instruments, types of dance, song, and music available. 
Each and every one of these students has hearing loss and they are exceeding their goals thanks to YOU and the incredible staff at Child's Voice.
At Child's Voice, we collaborate with families with the end goal of preparing each student to move into their neighborhood school districts and attend their local, mainstream schools.  Our mission continues to be to empower children with hearing loss to be successful in all educational and social settings by optimizing their listening, speaking and academic skills.